DOING "SIMPLY MORE"
Providing personal care products to support
and improve the health, self-esteem and dignity of children and young adults in need.
Dignity Drive June 15 – July 31
Email or go to our website for information on drop-off sites.

Together, we can do "Simply More"
Contact email: info@simplymore.org
For info or to see how you can help:
Join us
Get Your Body Contouring with
Sculpsure and/or Smartlipo Quote,
and Special Pricing on Botox and Fillers!
Thursday, July 26, from 6-7 PM
(Call us for location of event)
Come with your mom, your
daughter or your best girlfriend!
SPECIAL PRICING
on Botox & Fillers
$100 OFF
Offer good until August, 2018
Do something for yourself!
YOU DESERVE IT!
Limited seating – Please RSVP
We are a Care Credit financing provider.
Upon approval, patients get 0% interest
same as cash, for up to 18 months!
___________________________
Call for your appointment!
___________________________
TWO LOCATIONS:
8565 Mentor Avenue (East of 615)
Mentor, OH 44060
440.554.6335
and
1 Infinity Corporate Center, Suite 110
216.475.0300
EVENT
It's PARTY TIME!

Call us for your
for more information visit us
Luxury Seating and Full Recliners
NOW AVAILABLE AT
Great Lakes Stadium 16
&
Diamond Center 16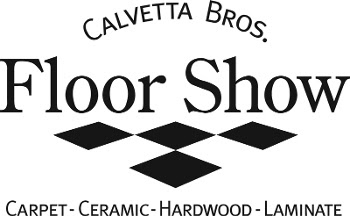 440.255.4068
CalvettaBrothers.com
EVENT
& SPECIAL OFFER
4th Annual Fish Festival/Fish Tournament
Visit our website below for details
EVENT
experience
golf
at LAKE METROPARKS
Sign up for our GOLF NEWS e-newsletter
for specials, news, tips and more!
SUMMER SPECIALS*
at
ERIE SHORES GOLF COURSE
&
PINE RIDGE COUNTRY CLUB
*Summer specials begin April 15 and
are not valid with
Entertainment Coupon, Around Town Dining Coupon,
Tee Time Discount Book or outings.
VISIT
rates, schedules & events
EVENT
SPECIAL
Advanced Ticket Sale
SAVE $10 PER TICKET
Go to:
New Technology
————————-
Two Easy Ways
#1 Schedule a
Hearing Test & Demonstration
or
#2 TUESDAY TEA
Tuesdays at 2 pm, (by appointment)
Tuesday Tea is A FREE Community Service
hosted by a Certified Audiologist.
An informal talk over tea, coffee & pastries.
Get your questions answered, regarding:
Hearing tests, Aids, Healthcare and more!
Relax, Enjoy, & Learn – Bring a friend!
________________________________
1701 Mentor Avenue, Suite 5
Painesville Twp., OH 44077

440-357-HEAR (4327)
2018 Lake County YMCA
DREAM HOUSE
25th ANNIVERSARY

DATES TO REMEMBER
Ticket Special Pre-Sale
June 4-29
Ticket Sales Begin
June 30
Dream House Open
June 30- August 5
EVENTS
Music and Movies under the stars.
See website for descriptions and details.
West Woods Wednesdays Farm Market
June 13 & July 11, 4 – 7 PM
Purchase locally made/grown items
the second Wednesday of each month.
Strolling musicians and a food truck make
your evening that much more enjoyable.
Visit our website below for details
_____________________
440-286-9516
800-536-4006
(Toll free in Geauga)
Wellness Workshops
Reservations Requested
"Chemical Free Living with
Essential Oil Infused Products"
Take Home Products $5 each
"Intro to Wellness w/ Essential Oils"
FREE Essential Oils Guide Booklet
440.343.9921 M-F 10am – 5pm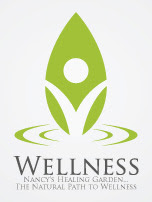 M-F 10am – 5pm
or
or