Healthy Home, Better Life!

"3" FREE Inspections
#1 iWave
Indoor air quality as fresh as the air after a spring rain.


WATCH VIDEOS & LEARN MORE

VISIT www.eagleridgeohio.com
#2 Is your CIRCUIT BREAKER PANEL a FIRE waiting to happen?
#3 Whole House SURGE Protection
Protect your home and electrical equipment.
CALL NOW to SCHEDULE
440-968-3887
Healthy Home, Better Life!
440-968-3887
VISIT OUR SHOWROOM
MENTION THE WOMEN'S JOURNAL AND
SAVE UP TO $250

440.255.4068
CalvettaBrothers.com
NOW HIRING CAREGivers
WANTED: Caring, Compassionate Team Players
Are you a CAREGiver?
Are you drawn to people?
Do you enjoy making a difference?
Are you looking for something meaning & rewarding?
Call today
to learn about joining the Home Instead team
and start working immediately!
A Welcoming Environment for Retirees
———————————-
CALL
440-257-5800 * 440-729-5888
Mentor Chesterland
SPECIAL OFFER
My Programs work
… even if you've failed in the past.
For FREE fitness videos… go to:
YOUTUBE/JaimeBrenkus
____________________________________
Call Jaime for your
and he'll send you his latest eBook,
3. Mention The Women's Journal
and receive a 20% discount on
personal training in Concord
Call 440-352-4300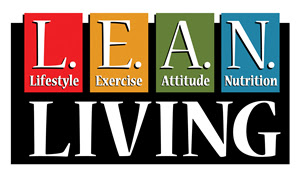 VISIT US:
Two 30-minute private lessons
One 90-minute practice party
$50 Single or Couple
No partner necessary – New students only
34601 Ridge Road #9
Willoughby, OH 44094
440-516-7837
SPECIAL OFFER
FREE Consultation
Family Law
Estate Planning
Medicaid Planning
Consumer Law
Small Business
Criminal Defense
Finances
Landlord-Tenant
Kurt Law has expanded its
Small Business services to
help you reach your potential!
CALL US TODAY!
Lake County (440) 516-1010
Geauga County (440) 279-0660
Ashtabula County (440) 536-4530
SPECIAL OFFERS
We help patients obtain a healthier existence
and more youthful appearance.
CALL NOW to find out more about our
hCG weight loss programs and
cosmetic procedures.
CALL NOW
440-278-4440
and
Schedule Your FREE Consultation
Enhance Your
Business Relationships
Give Your Words Power
Refresh your communication with words,
meaning and methods
Person to Person.
Speak Up, Speak Out.
Up Your Game with Better Meetings.
Focus Your Business Communication.
Energize Your Teams.
Expand Your Influence
Business Coaching
Team Building
Leadership Development
Your transformation starts today.
Go to:
DobbsCommunication.com


and connect.
Let's get started!
FREE one hour session
CALL to set up your FREE

one hour evaluation session

Deb Dobbs
440-463-3112
Mention this ad and receive
HELPING the HOMELESS…

DONATIONS at Lakeland Community College

Take a moment and reflect:
How difficult would it be to spend
the winter sleeping outside?
Homeless Donation Location and Times:
HIVE at Lakeland Community College
H Building, Ground Floor, Door H4
M-F 8 a.m. – 5 p.m.
Thurs. 8 a.m. – 8 p.m.
Sat. 10 a.m. – 2 p.m.
DONATIONS NEEDED
Backpacks Hand & Feet Warmers
Umbrellas First Aid Kits (Small)
Socks Hats, Gloves & Scarves
Ponchos Playing Cards
Toothbrush Toothpaste & Floss
Bar Soap Flashlight (Small)
Water Bottle Combs & Brushes
Chapstick Multi-tool
Small Tent Chewable Vitamins
Aspirin-Ibuprofen (travel size & sealed)
etc.
SPECIAL OFFER
A NEW FEMININE EVOLUTIONARY LOOK
AT PROSPERITY
OUR NEW BOOK
Pioneering the Path to Prosperity

Purchase your copy on Amazon,
or on Maribeth's website.
FREE autographed copy
CALL 216.288.1904 for details
Special Offer
Mention This Ad And Receive A
YOUR
PARTY RENTAL HEADQUARTERS
Call To Reserve Today
Supplies Are Limited
440-942-4100
DISCOUNTED PARTY PACKAGES
Quebbie – DJ in a Box * Photo Booth * Tents & Canopies
Chair Covers * Dance Floor & Staging * Tables & Chairs
Linens & Napkins * China & Glassware * Centerpieces
Arches and Gazebo * Buffet Service * Fountains
& More
35761 Curtis Blvd.
Eastlake, OH 44095
440-942-4100
&
WE RENT & REPAIR TOOLS
SPECIAL OFFER
$150 Wellness Package
INCLUDES:
Colon Hydrotherapy Session
Endemologle
Lymphatic Massage
Infrared Sauna
Jump Start to Weight Loss!
CALL for an Appointment
7285 Center St, Mentor
5275 Pearl Rd, Parma
440.578.7777 | 216.990.8186
EVENT
& SPECIAL OFFER
SPECIAL OFFER

Lake, Geauga & Ashtabula Counties
Women's Journals
are now on facebook!
and Like Us
______________________
LIKE US ON FACEBOOK
and
YOU ARE AUTOMATICALLY
ENTERED INTO A DRAWING
FOR
FREE MOVIE PACKAGE
Includes:
Free Tickets
&
Gift Certificates
(FOR REFRESHMENTS)