SPECIAL OFFER
INCLUDES:
Colon Hydrotherapy Session
Endemologle
Lymphatic Massage
Infrared Sauna
Jump Start to Weight Loss!
CALL for an Appointment
440.578.7777 | 216.990.8186
this year you really could
Mention this ad and receive
Physical Therapy First:
Avoid Surgery
&
Improve the Quality of Your Life!
JAIME'S NEW BOOK
Co-authored with Elaine LaLanne
(Jack LaLanne's wife)
AVAILABLE NOW on AMAZON!
Your Health Isn't Chance …
_________________________________________________
WIN THE DAY!
WORKOUTS WITH JAIME
Mention The Women's Journal
and
NEW Clients SAVE 20%
Call 440-352-4300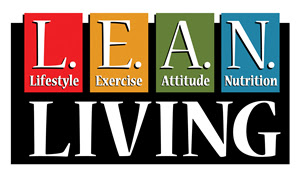 VISIT US:
SPECIAL OFFER
A NEW FEMININE EVOLUTIONARY LOOK
AT PROSPERITY
OUR NEW BOOK
Pioneering the Path to Prosperity

Purchase your copy on Amazon,
or on Maribeth's website.
FREE autographed copy
CALL 216.288.1904 for details
SPECIAL EVENT
Great Backyard Bird Count
Friday, February 14,
8-10 AM at Swine Creek Reservation
11 AM – 4 PM at The West Woods
Sat. & Sun., Feb. 15 & 16
11 AM – 4 PM at The West Woods
Stop by anytime during the listed hours
and help identify and count birds.
______________________________________
Visit our website below for details
_____________________
440-286-9516
800-536-4006
(Toll free in Geauga)
Longevity Planning
Planning NOW is your best option!
For Longevity Planning Contact:
We take pride in putting you first!
"Buyer's Guide to: Long-Term Care Insurance"
no obligation appointment
advanced techniques that reveal your inner and outer beauty!
Call today for a new tomorrow.
NOW HIRING CAREGivers
WANTED: Caring, Compassionate Team Players
Our CAREGivers Set Us Apart
Making a Difference
Are you a CAREGiver?
Are you drawn to people?
Do you enjoy making a difference?
Are you looking for something meaning & rewarding?
A Welcoming Environment for Retirees

If you have caregiving in your heart
Call today
Same day application and interviews available
Where CARING comes FIRST!
———————————-
CALL
440-257-5800 * 440-729-5888
Mentor Chesterland
MaxStrength
FITNESS
CALL TODAY & Request your FREE
Initial Consultation and demo workout!
Special Offer
Mention This Ad And Receive A
YOUR
PARTY RENTAL HEADQUARTERS
Call To Reserve Today
Supplies Are Limited
440-942-4100
DISCOUNTED PARTY PACKAGES
Quebbie – DJ in a Box * Photo Booth * Tents & Canopies
Chair Covers * Dance Floor & Staging * Tables & Chairs
Linens & Napkins * China & Glassware * Centerpieces
Arches and Gazebo * Buffet Service * Fountains
& More
35761 Curtis Blvd.
Eastlake, OH 44095
440-942-4100
&
WE RENT & REPAIR TOOLS
Two 30-minute private lessons
One 90-minute practice party
$50 Single or Couple
No partner necessary – New students only
34601 Ridge Road #9
Willoughby, OH 44094
440-516-7837
Everything you are looking for is within you!
"With Deb's help I was able to see a clear picture
for my project to come to life." ~ Colleen M.
Connect with Deb for your

FREE

one hour evaluation session


Deb Dobbs

Your Source for Interpersonal Awareness
SPECIAL OFFER

Lake, Geauga & Ashtabula Counties
Women's Journals
are now on facebook!
and Like Us
______________________
LIKE US ON FACEBOOK
and
YOU ARE AUTOMATICALLY
ENTERED INTO A DRAWING
FOR
FREE MOVIE PACKAGE
Includes:
Free Tickets
&
Gift Certificates
(FOR REFRESHMENTS)